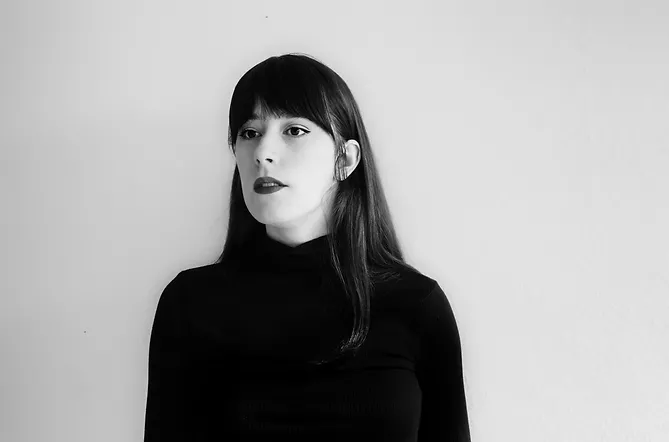 Celia Swart (1994, NL)

After completing her bachelor degree in composition (2018) from the Royal Conservatory in The Hague, where she has studied with Yannis Kyriakides, Guus Janssen, Peter Adriaansz and Martijn Padding, she has written compositions for orchestras such as the Royal Concertgebouw Orchestra, Residentie Orchestra and
ensembles such as Nieuw Ensemble and Kluster5. She also plays and writes music for her own modern jazz group SWART., which released the debut album Lost In in October 2018.

Her works embody abstract, yet narrative-driven and with a touch of minimalism elements. A sound world that manifests harmonic colors and melodical expression is reflected in her visual media as well.
Her animated visuals are a blend of stop-motion, rotoscope animation as well as live-action and photography imagery, and give the multimedia works an in-between experience of realism and imagination.

Earlier this year, she has won the Keep an Eye Production Price Award 2021, for her new multimedia production for Festival Wonderfeel. In 2018 she was nominated for the Tera de Marez Oyens Award for her composition Boven Hoge Gebouwen (written for Kluster5) and in 2019 she received for her work In My
Web ''recommended work'' at the International Rostrum of Composers 2019 (Argentina).

Her music has been played at venues and festivals like Bang on a Can Loud Weekend (USA), Muziekgebouw aan 't IJ, Bimhuis, TivoliVredenburg and Huddersfield Contemporary Music Festival (UK) and is broadcasted on radio and TV like NPO Radio4, BBC Radio3 (UK) and NPO1 Vrije Geluiden.
Works:
NOW:
Currently Swart is writing a new work for flute ensemble in Paris Resonances XXI and making a new Multimedia work for Xtro percussion
Further reading:
Interview with Thea Derks (Dutch) for Dutch Music Now
Website Celia Swart
Music Celia Swart