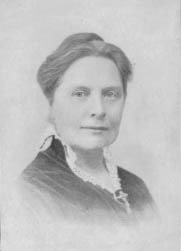 Anna Catharina Lambrechts-Vos
(b. Rotterdam, Jun 29, 1876; d. Rotterdam, Jan 16, 1932)

Dutch pianist, organist, conductor and composer. She studied piano, organ and harmony with J. Schravesande. She later continued studies in piano with Johan Sikemeier and composition with Bernard Zweers and Wouter Hutschenruyter Jr. From 1894 until 1928, Lambrechts-Vos worked as an organist in the Doopsgezinde Gemeente in Rotterdam. She was also active as a choral conductor and teacher.

Works:

She composed mainly for chamber music and songs, but also a few for orchestra, such as Langs de Velden and Monna Vanna. The archives of The Dutch Music Institute have 547 manuscripts of her works. A small collection of her works can also be found in Atria and
the Public Library in Amsterdam.

Public Library in Amsterdam